Pharmaceuticals - Exceed production and sustainability targets with data backed continuous improvement
What's in it for me?
Improve bottom line

Make more with your current resources and reduce waste
Uncover additional capacity and remove downtime
Reduce energy costs

Identify your energy waste and cut it out
Confidence in your decisions

Base your strategy and initiatives on a complete digital picture
Factory production management

Data informed
decision making
How does cell 1's utilisation compare to this time last month?
Can I get more out of my current machines or do I need to invest?
Are my machine billing rates accurate?
What shifts are the most productive and when?
What are the main causes of downtime this week?
Machine & shop floor monitoring

Less Downtime.
More Product.
What additional capacity do we have right now?
What machines are currently down and why?
How are my team performing right now?
Energy management system

Remove waste and
cut bills
What machines are wasting the most energy and when?
How much energy is being used when not making product?
How has our Specific Energy Consumption changed?
Are the same machines drawing the same power, why not?
Carbon emissions management

Targets met
, customers informed
What machines contribute most to our carbon footprint?
Are we on track to meet our commitments to customers?
Can we schedule operations to be reduce our emissions?
What is the carbon footprint of each of our parts?
Our Impact
Analyse your shop floor and make operational gains like our other customers
Frequently asked questions

We've developed our system to make it accessible to all manufacturers. It doesn't require complex, disruptive or expensive integrations and offers great value and ROI potential.
Our prices depend on the number of machines being monitored and your requirements; they start at as little as €50 per machine per month

Yes, mavarick will help you to cut expensive hidden downtime and wasted energy. It will also enable you to baseline performance and continuously improve as well as play a key role in your most capex heavy strategic decision making.
Our customers have achieved an ROI in 4 weeks by using our tools to increase machine utilisation, cut energy costs, identify scrap issues, eliminate manual data processing and identify CI initiatives

Yes, we have a few options. We can get you booked in for an in-person or online demo. We also offer a trial programme, please drop us a message to find out if you qualify. We also hold open days at a number of our customer sites and you could join us there to see it reducing downtime in real time.
The mavarick platform is designed to work on all manufacturing machine types regardless of machine OEM or age. If it's on a shop floor and requires power then we'll be able to monitor it
Yes the system is secure and supported. We offer IRL based support accessed via phone and email, and our standard plans come with a dedicated customer success engineer
Rapidly achieve your goals hassle free

1. YOUR GOALS DEFINED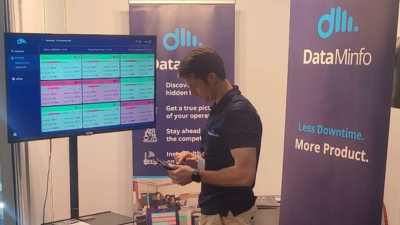 1. YOUR GOALS DEFINED

We'll work with you to understand your ambitions.

As quick as you'd like!
2. BASELINE ESTABLISHED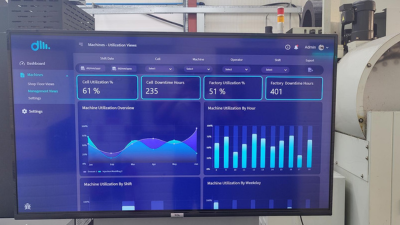 2. BASELINE ESTABLISHED

You'll have a digital picture of your shop floor within a couple of days and without disruption to your production.

Typically 1-3 days
3. RAPID TIME TO VALUE
3. RAPID TIME TO VALUE

Your new intuitive system will give you the power of a team of analysts to deliver value from day one and an ROI within weeks.

ROI typically in 4-8 weeks
The Engine, Upper Cecil Street, Limerick, Ireland, V94 TN32
info@mavarick.ai
+353 85 858 7788