Give your factory the power of a team of analysts.

Easy to adopt tools for all of your team

Mavarick AI solutions - machine monitoring OEE and energy management
Multiple views,
one source of truth
Our integrated shop floor and management tools enable live and strategic decision making

LESS DOWNTIME.
MORE PRODUCT.
Factory production management

Data informed
decision making
How does cell 1's utilisation compare to this time last month?
Can I get more out of my current machines or do I need to invest?
Are my machine billing rates accurate?
What shifts are the most productive and when?
What are the main causes of downtime this week?
Machine & shop floor monitoring

Less Downtime.
More Product.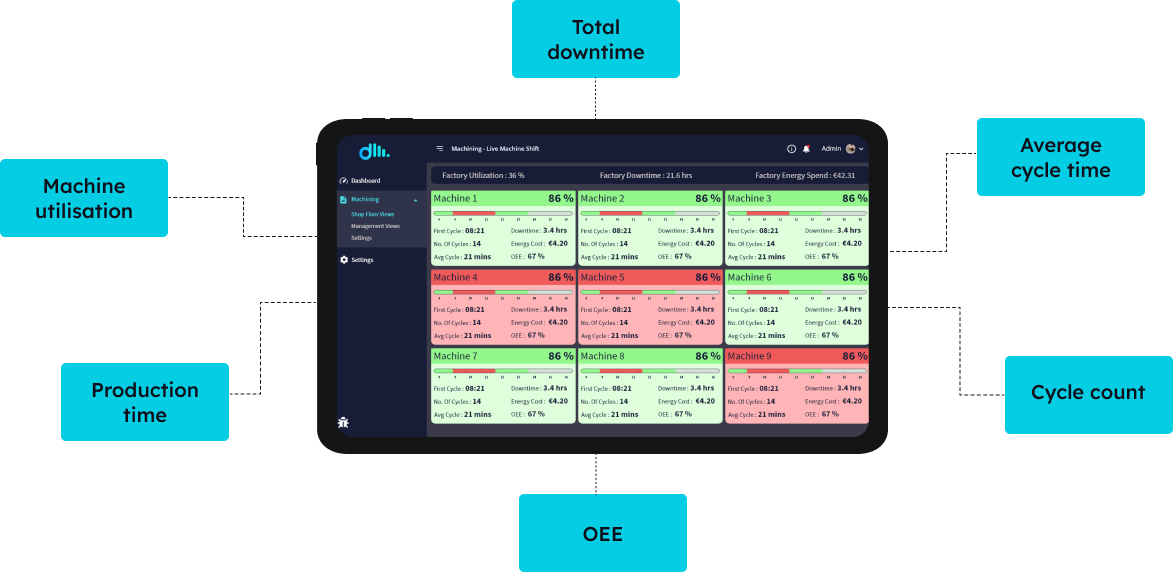 What additional capacity do we have right now?
What machines are currently down and why?
How are my team performing right now?
Energy management system

Remove waste and
cut bills
What machines are wasting the most energy and when?
How much energy is being used when not making product?
How has our Specific Energy Consumption changed?

Are the same machines drawing the same power, why not?
Carbon emissions management

Targets met
, customers informed
What machines contribute most to our carbon footprint?
Are we on track to meet our commitments to customers?
Can we schedule operations to be reduce our emissions?
What is the carbon footprint of each of our parts?
Rapidly achieve your goals hassle free

1. YOUR GOALS DEFINED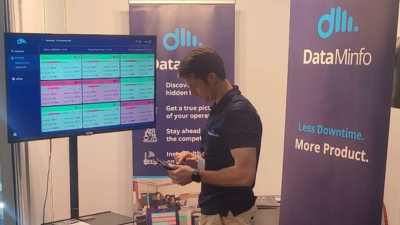 1. YOUR GOALS DEFINED

We'll work with you to understand your ambitions.

As quick as you'd like!

2. BASELINE ESTABLISHED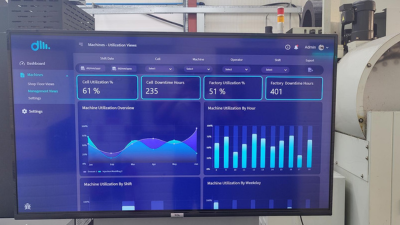 2. BASELINE ESTABLISHED

You'll have a digital picture of your shop floor within a couple of days and without disruption to your production.

Typically 1-3 days

3. RAPID TIME TO VALUE
3. RAPID TIME TO VALUE

Your new intuitive system will give you the power of a team of analysts to deliver value from day one and an ROI within weeks.

ROI typically in 4-8 weeks

The Engine, Upper Cecil Street, Limerick, Ireland, V94 TN32
info@mavarick.ai
+353 85 858 7788